Bonsai Tabi Toe Socks
Regular price
Sale price
$16.00 USD
Unit price
per
Sale
Sold out
Bonsai, the art of growing miniature trees, is a delicate and meditative process that requires great skill. Bonsai trees can live for over one hundred years! Enjoy the artistry of a Bonsai tree accompanied by Japanese calligraphy. These tabi socks make a great gift for gardeners, horticulturalists,  and tree-lovers of any age! They can be worn with flip-flops, sandals, or closed-toed shoes.

TABI SOCKS- Japanese Flip Flop Socks, Sandal Socks
Made with non-toxic color threads by OEKO-TEX® Standard 100 Certified.
SIZE: Unisex Women's 6-11/ Men's 7-11
50%Combed Cotton 20% Acrylic 18%Polyester 10%Nylon 2%Spandex
Made by Craftsman in Japan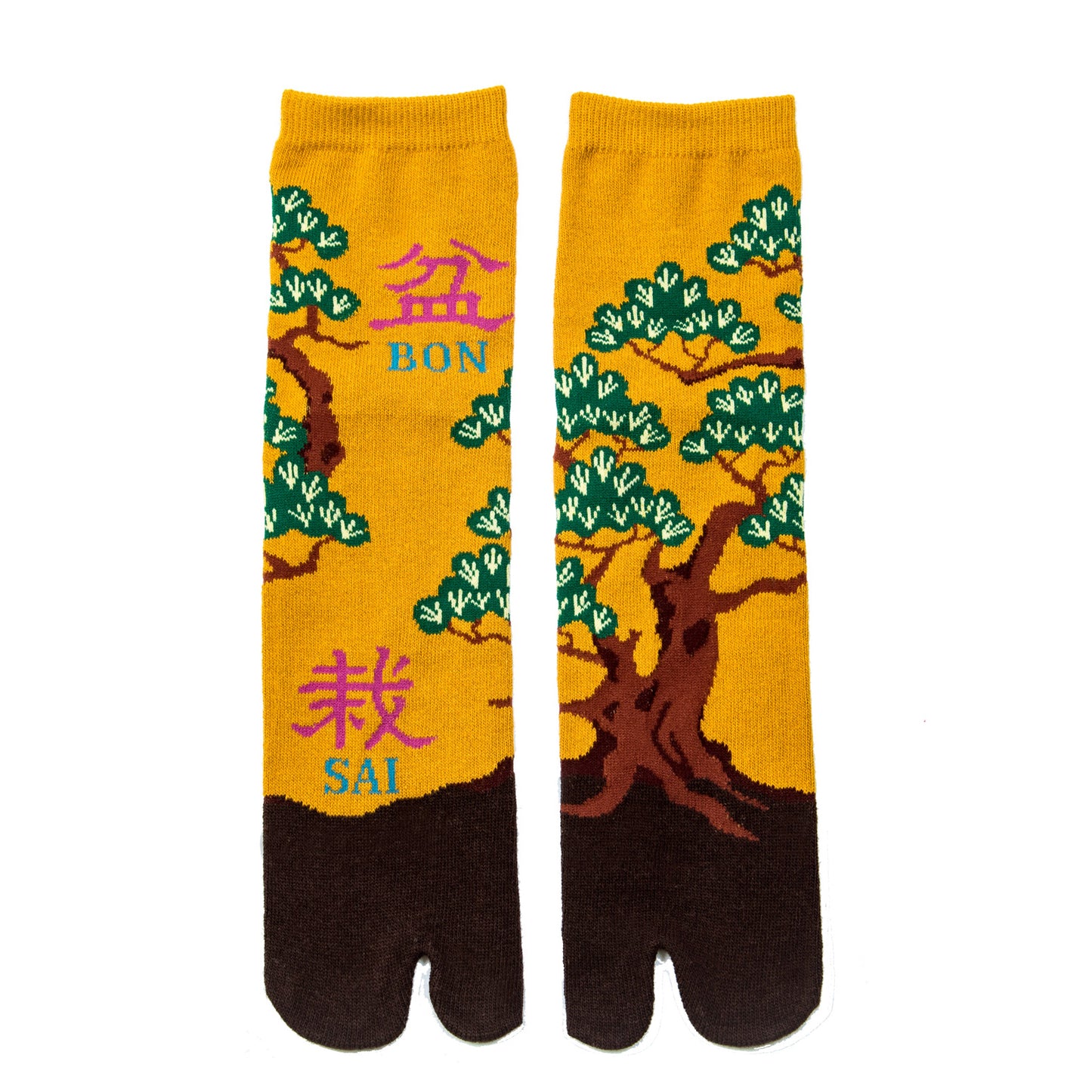 Free Worldwide Shipping

Delivering free shipping anywhere in the world from one pair.

Saving 25%

Save 25%, When you buy over 5 socks! No coupon code is required and you will be automatically discounted at checkout.